Athletics
"And whatever you do, whether in word or deed, do it all in the name of the
Lord Jesus, giving thanks to God the Father through him."
Colossians 3:17
The mission of NCCA's athletics is to provide an atmosphere where student-athletes can develop their physical, mental, social, emotional and spiritual gifts through athletic competition. NCCA athletics strives to be a catalyst in developing a lifestyle of character, integrity, discipline, work ethic and leadership in our student athletes.

NCCA offers a variety of middle school and high school athletic programs for student athletes. Programs may vary, based on student participation.
Fall: Winter: Spring:
Basketball Baseball
Cross Country Shotgun Sports Golf
Football Soccer
Volleyball Softball
Tennis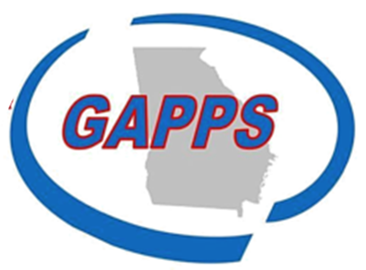 NCCA is proud to be a founding member of the Georgia
Independent Christian Athletic Association (GAPPS).
NCCA adheres to the rules and regulations set forth in the
bylaws of the GAPPS.
The goal of the GAPPS is to create an environment where high school and middle school students can compete at their levels yet still be encouraged to grow in their faith.
Dwayne McClelland, Athletic Director
dwayne.ncca@gmail.com

Lakadia Gilliam, Assistant Athletic Director

Contact:
Phone: 770.898.9728 ext. 1004
CRUSADERS ATHLETIC NEWS
Avery Biles was awarded a shotgun scholarship from Emmanuel College.
Parker Wisherd was awarded a tennis scholarship from Berry College.
Kendall Norrington was awarded a basketball scholarship from Bob Jones University.
---
CRUSADERS AWARD
The highest honor to be given to athletes at NCCA, the Crusader Award is presented to one VARSITY athlete in each sport who exemplifies outstanding character, leadership, work ethic, discipline, accountability, and is a Godly influence to his/her teammates.
2018-2019 Recipients
Baseball - Evan Griffis Girls Varsity Basketball - Anna Baldwin
Boys Varsity Basketball - Jer'miah Cooper Girls Soccer - Case Flournoy
Boys Soccer - Jonas McClelland Volleyball - Merci Flournoy
Shotgun Sports - Gregory Maddox
---
CRUSADER CARDS

Enjoy all regular season NCCA HOME games throughout the year with a Crusader Card.

The cost for the 2019-2020 school year is $175.00 per family.
Crusader Cards allow all members of a student's immediate family entry to all NCCA HOME Athletic Events.
Crusader Card Order Form